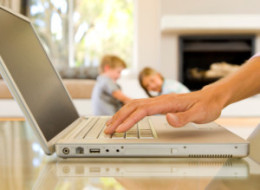 (c) Huffington Post
 I find this subject of mom bloggers fascinatin
­g because until I started a blog about the darker side of parenting in December (prompted by both of my sons getting the stomach flu simultaneo
­usly just after I'd put them down to bed for the night for that elusive mommy Me Time), I had no idea there WAS this culture.
I had/have another blog for the past 3+ years which was started only as a way to share photos with family and friends so that I could cut down on email time, thus hoping for more IRL time away from the PC. It never even OCCURRED to me to register it with google and until 3 months ago I'd never heard of page rank or any of this stuff.
Sadly, I think this industry serves only to pit women against each other. Moms especially have their claws out. Writing for fun on a blog--has it gone by the wayside?
Read the Article at HuffingtonPost